Technology
A novel sterilization process compliant with the most demanding medical regulations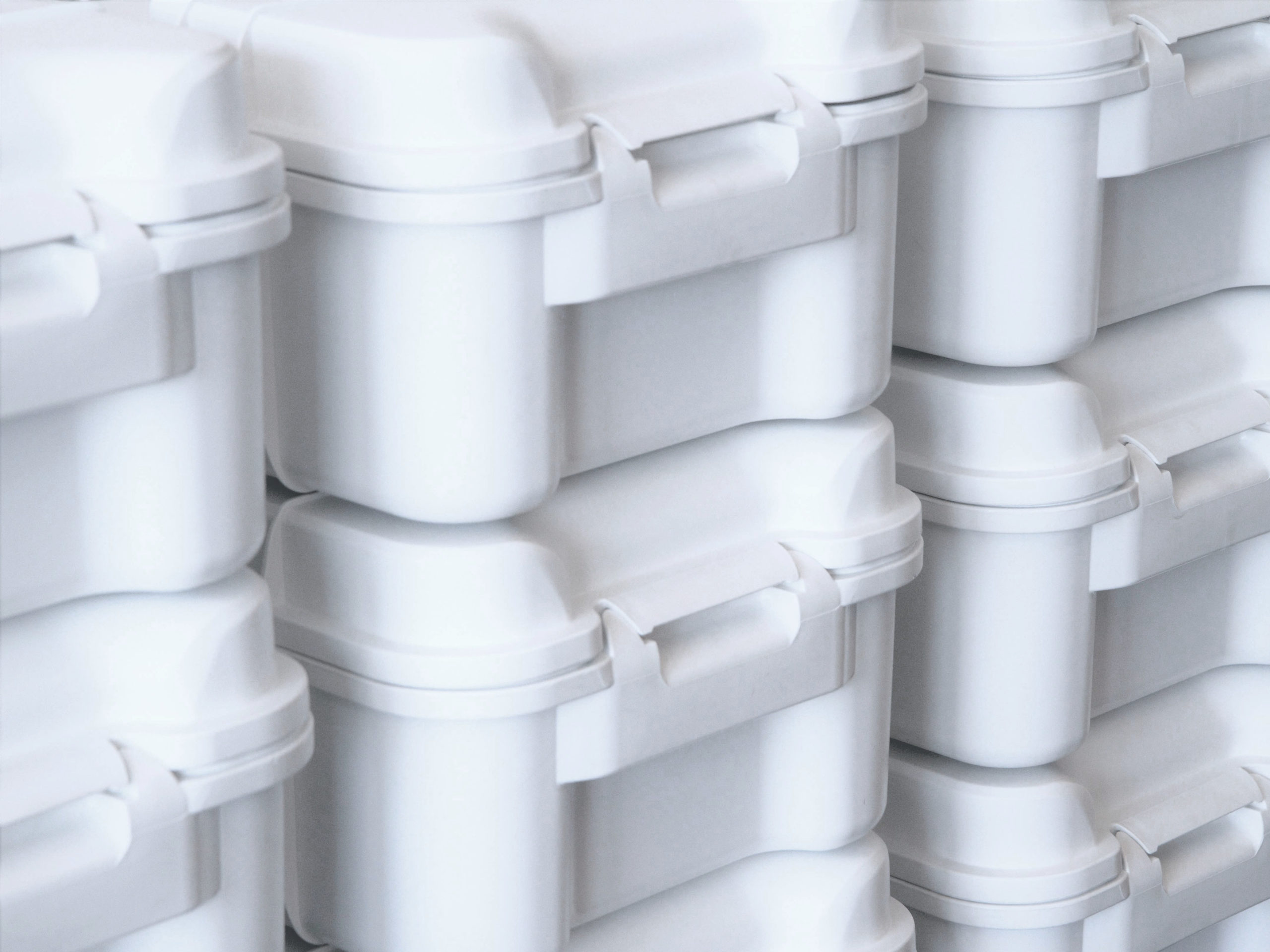 Mode of action
Understand what's going on during the sterilization process
Devices to be sterilized are placed in the SteriBox and a few drops of water are added on a blotting paper. The SteriBox is closed and slid inside the SteriBase. Ozone, the biocide gas, is generated from air in situ by 172 nm V-UV radiations and effectively diffused inside the container.
High gas concentration and humidity are maintained. Parameters are monitored to guarantee process efficiency and effective destruction of all microorganisms (bacteria, yeast, fungi, viruses and spores).
All remaining biocide gas is actively removed and turned back to oxygen by 254 nm UV radiations. The content of the SteriBox is sterile and ready for use.
Oxygen
Ozone
Water
Free radical
Microorganism
Microbial effectiveness
The SterOx System is compliant with norms relative to the microbial effectiveness of the sterilization process:
ISO 14937:2009 Sterilization of healthcare products – General requirements for characterization of a sterilizing agent and the development, validation and routine control of a sterilization process for medical devices
ISO 11138-7:2019 Sterilization of health care products — Biological indicators — Part 7: Guidance for the selection, use and interpretation of results
An overkill approach was used on the most resistant microorganism, based upon an initial concentration of at least 10e6 CFU (colony-forming units) of the recommended test organisms. The dynamics of Geobacillus stearothermophilus inactivation follows first order kinetics against the dose with an R2 value (coefficient of determination) of more than 0.8.
Geobacillus stearothermophilus was chosen to be the reference microorganism and biological indicator for the sterilization process as it represents the greatest challenge, and as it demonstrates a linear lethality relation to the critical process parameter "dose" (ozone concentration by the time).
Kill curve demonstrating the efficacy of the technology to achieve a minimum sterility assurance level (SAL) of 10e-6 equivalent to a 12 logs total reduction of Geobacillus stearothermophilus
Still curious?
Scientific publications, white papers, conference presentations, case studies, posters... everything is here!
You are interested in our technology and think we could cooperate? Please leave your details and I will get back to you very soon!